Gerald Kahle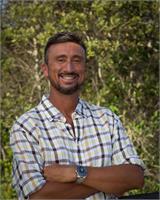 USPTA Certified Tennis Professional.
He has taught and developed juniors at the highest level in southern California for 15 years.
#1 in the boys 12s and 14s division in Louisiana.
#2 in the boys 16s in Mississippi.
40-1 in Jr. College at Riverside and college player of the year.
He received a full scholarship Cal Baptist College.
He was a hitting partner for Lindsey Davenport.
To schedule a Private Lesson contact Gerald at (225) 936-7586 call/text or

kahletenis@yahoo.com
Gerald Kahle instructs the following:
Beginners & Intermediates, 13-18 years old. 1-hour group lesson, 7:1 ratio.

This Class is for the entry level or intermediate Jr. High and High School players. Players will learn basic fundamentals, such as: forehand, backhand, volleys, and serves. They will develop the skills and techniques that will be necessary to play High School tennis. Once the basis skills are accomplished, singles and doubles point play will be introduced.

Cost: $48 Member / $60 Non-Member per month.

Register online now at

https://www.waiverking.com/print/9007.




Intermediates, 7-12 years old. 1 & 1/2-hour group lessons.

Pro's Approval Required.

The Advanced Star has developed good strokes from all aspects of the court. They can rally from the baseline and are starting to play points. This class is designed to teach better placement and control. Singles and Doubles point play is developed. These players are playing Jr. Team Tennis, Novice level tournaments & Satellite tournaments.

Cost: $15 Member / $20 Non-Member per class.

FIRST TIME STUDENTS PLEASE COMPLETE OUR REGISTRATION FORM

https://www.waiverking.com/print/9051.