Scott Dickey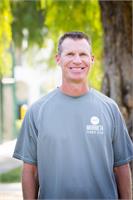 Murrieta Tennis Club , Owner/Tennis Director
Provides leadership in all aspects of Tennis Club operations.
Scott has a Bachelor of Arts in Business Communications from Point Loma Nazarene University.
32 years of competitive playing experience.
20 years of professional teaching experience to the MTC management team.
Scott groomed his instructional and club management skills at some of the finest tennis facilities in Orange County, California.
Scott is committed to growing the game of tennis in the Temecula Valley and throughout Southern California.
Coached national and sectional ranked juniors
Played college tennis at top national ranked Point Loma Nazarene University
To schedule a Private Lesson contact Scott at: sdickey@murrietatennisclub.com Or

951-698-6774
Scott Dickey instructs the following:
Intermediates, 7-12 years old, 1 & 1/2-hour group lesson.

Pro's Approval Required.


The Advanced Star has developed good strokes from all aspects of the court. They can rally from the baseline and are starting to play points. This class is designed to teach better placement and control. Singles and Doubles point play is developed. These players are playing Jr. Team Tennis, Novice level tournaments & Satellite tournaments.




Advanced, 13-18 years old. SCTA ranked & open players. 2-hour group lesson.

Pro's Approval Required.




This group is our highest level of Jr. Players. These players are the top players on their High School Teams. They play USTA Open and National level tournaments. This class is designed to work on the skills that will be needed to achieve a high USTA ranking and compete on the College Level. Most of our tournament players will go on to receive College Tennis Scholarships. This class is partial drills/partial live hitting. Players will learn how to construct winning points for tournament play at a high competitive level.

Cost: $20 Member / $25 Non-Member per class.




FIRST TIME STUDENTS PLEASE COMPLETE OUR REGISTRATION FORM

https://www.waiverking.com/print/9051.