JR PROGRAM-Stars Thurs 4:30 PM
This class is taught by: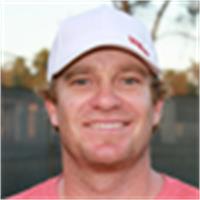 USPTA Certified Tennis Professional since 1999.
Former Nike Tennis Camp Coach and Advisor.
A graduate of Point Loma Nazarene University with a degree in finance.
A former NAIA and NCAA All-American.
Four time all conference team member.
Won the small colleges division of the Ojai Tennis Tournament in doubles.
Top 20 ranking in both the 16s and 18s as a USTA junior player.
Contact Nate at: Cell 619-379-6810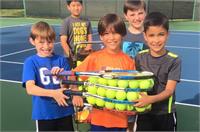 Beginners & Intermediates, 7-12 years old. 1-hour group lesson, 7:1 ratio.
Players will continue to perfect the basic strokes with more attention to developing proper technique. In addition to developing solid ground-strokes from the baseline, The Stars will begin to work on the proper technique for the volleys, overheads, and serves.
Cost: $48 Member / $60 Non-Member per month.
Register online now at https://www.waiverking.com/print/9007.
Upcoming classes:
Thu

Nov 30 4:30 pm - 5:30 pm

with

Nate

Bell




Thu

Dec 07 4:30 pm - 5:30 pm

with

Nate

Bell




Thu

Dec 14 4:30 pm - 5:30 pm

with

Nate

Bell




Thu

Dec 21 4:30 pm - 5:30 pm

with

Nate

Bell




Thu

Dec 28 4:30 pm - 5:30 pm

with

Nate

Bell




Thu

Jan 04 4:30 pm - 5:30 pm

with

Nate

Bell




Thu

Jan 11 4:30 pm - 5:30 pm

with

Nate

Bell




Thu

Jan 18 4:30 pm - 5:30 pm

with

Nate

Bell




Thu

Jan 25 4:30 pm - 5:30 pm

with

Nate

Bell




Thu

Feb 01 4:30 pm - 5:30 pm

with

Nate

Bell




Thu

Feb 08 4:30 pm - 5:30 pm

with

Nate

Bell




Thu

Feb 15 4:30 pm - 5:30 pm

with

Nate

Bell




Thu

Feb 22 4:30 pm - 5:30 pm

with

Nate

Bell




Thu

Mar 01 4:30 pm - 5:30 pm

with

Nate

Bell




Thu

Mar 08 4:30 pm - 5:30 pm

with

Nate

Bell




Thu

Mar 15 4:30 pm - 5:30 pm

with

Nate

Bell