JR PROGRAM-Tots Thurs 4 PM
This class is taught by: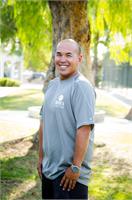 Tennis Professional.
Has over 20 years experience as a player and a coach.
Trained under world renowned coach Nick Bollettieri.
Has coached multiple top 50 nationally ranked juniors.
Coached the 2001 Ohio State boys state champion and the 2000 Ohio State Boys state runner up.
Contact Mark at:

mactennispro@gmail.com

or

Cell 480-229-5664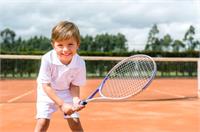 Beginners & Intermediates, 4-6 years old. 1/2-hour group lesson, 7:1 ratio.
Class designed to help kids improve eye-hand coordination. Players will learn basic strokes, play fun games that keep kids moving, and learn to be excited about sports.
Cost: $25 Member / $30 Non-Member per month.
Register online now at
Upcoming classes:
Thu

Nov 30 4:00 pm - 4:30 pm

with

Mark

Chua




Thu

Dec 07 4:00 pm - 4:30 pm

with

Mark

Chua




Thu

Dec 14 4:00 pm - 4:30 pm

with

Mark

Chua




Thu

Dec 21 4:00 pm - 4:30 pm

with

Mark

Chua




Thu

Dec 28 4:00 pm - 4:30 pm

with

Mark

Chua




Thu

Jan 04 4:00 pm - 4:30 pm

with

Mark

Chua




Thu

Jan 11 4:00 pm - 4:30 pm

with

Mark

Chua




Thu

Jan 18 4:00 pm - 4:30 pm

with

Mark

Chua




Thu

Jan 25 4:00 pm - 4:30 pm

with

Mark

Chua




Thu

Feb 01 4:00 pm - 4:30 pm

with

Mark

Chua




Thu

Feb 08 4:00 pm - 4:30 pm

with

Mark

Chua




Thu

Feb 15 4:00 pm - 4:30 pm

with

Mark

Chua




Thu

Feb 22 4:00 pm - 4:30 pm

with

Mark

Chua




Thu

Mar 01 4:00 pm - 4:30 pm

with

Mark

Chua




Thu

Mar 08 4:00 pm - 4:30 pm

with

Mark

Chua




Thu

Mar 15 4:00 pm - 4:30 pm

with

Mark

Chua