JR PROGRAM-Tots Tues 4 PM
This class is taught by: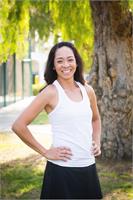 USPTA Certified Tennis Professional since 2006.
Teaching tennis at Murrieta Tennis Club since 2000.
Played 4 years of varsity tennis at Elsinore High School and 3 years at University of California, Riverside.
Contact Miranda at:

mirandacass80@yahoo.com

Or

Cell 951-973-9117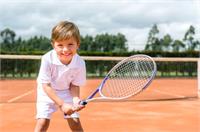 Beginners & Intermediates, 4-6 years old, 1/2-hour group lesson, 7:1 ratio.
Class designed to help kids improve eye-hand coordination. Players will learn basic strokes, play fun games that keep kids moving, and learn to be excited about sports.
Cost: $25 Member / $30 Non-Member per month.
Register online now at
Upcoming classes:
Tue

Nov 21 4:00 pm - 4:30 pm

with

Miranda

Cass




Tue

Nov 28 4:00 pm - 4:30 pm

with

Miranda

Cass




Tue

Dec 05 4:00 pm - 4:30 pm

with

Miranda

Cass




Tue

Dec 12 4:00 pm - 4:30 pm

with

Miranda

Cass




Tue

Dec 19 4:00 pm - 4:30 pm

with

Miranda

Cass




Tue

Dec 26 4:00 pm - 4:30 pm

with

Miranda

Cass




Tue

Jan 02 4:00 pm - 4:30 pm

with

Miranda

Cass




Tue

Jan 09 4:00 pm - 4:30 pm

with

Miranda

Cass




Tue

Jan 16 4:00 pm - 4:30 pm

with

Miranda

Cass




Tue

Jan 23 4:00 pm - 4:30 pm

with

Miranda

Cass




Tue

Jan 30 4:00 pm - 4:30 pm

with

Miranda

Cass




Tue

Feb 06 4:00 pm - 4:30 pm

with

Miranda

Cass




Tue

Feb 13 4:00 pm - 4:30 pm

with

Miranda

Cass




Tue

Feb 20 4:00 pm - 4:30 pm

with

Miranda

Cass




Tue

Feb 27 4:00 pm - 4:30 pm

with

Miranda

Cass




Tue

Mar 06 4:00 pm - 4:30 pm

with

Miranda

Cass




Tue

Mar 13 4:00 pm - 4:30 pm

with

Miranda

Cass