CLINIC-Ladies 3.0
This class is taught by:
USPTA Certified Tennis Professional since 1999.
Former Nike Tennis Camp Coach and Advisor.
A graduate of Point Loma Nazarene University with a degree in finance.
A former NAIA and NCAA All-American.
Four time all conference team member.
Won the small colleges division of the Ojai Tennis Tournament in doubles.
Top 20 ranking in both the 16s and 18s as a USTA junior player.
Contact Nate at: Cell 619-379-6810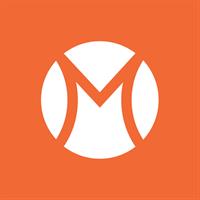 This clinic is for players with experience playing tennis but with limited competitive play experience. Match play strategy are emphasized. For players who are looking for more competitive play. Online registration is not available for this class contact Nate Bell, USPTA Certified Tennis Professional at (619) 39-6810 call/text or
Nathanb ell41@hotmail.com
.
Upcoming classes:
Mon

Nov 20 9:00 am - 10:30 am

with

Nate

Bell




Mon

Nov 27 9:00 am - 10:30 am

with

Nate

Bell




Mon

Dec 04 9:00 am - 10:30 am

with

Nate

Bell




Mon

Dec 11 9:00 am - 10:30 am

with

Nate

Bell




Mon

Dec 18 9:00 am - 10:30 am

with

Nate

Bell




Mon

Dec 25 9:00 am - 10:30 am

with

Nate

Bell




Mon

Jan 01 9:00 am - 10:30 am

with

Nate

Bell




Mon

Jan 08 9:00 am - 10:30 am

with

Nate

Bell




Mon

Jan 15 9:00 am - 10:30 am

with

Nate

Bell




Mon

Jan 22 9:00 am - 10:30 am

with

Nate

Bell




Mon

Jan 29 9:00 am - 10:30 am

with

Nate

Bell




Mon

Feb 05 9:00 am - 10:30 am

with

Nate

Bell




Mon

Feb 12 9:00 am - 10:30 am

with

Nate

Bell




Mon

Feb 19 9:00 am - 10:30 am

with

Nate

Bell




Mon

Feb 26 9:00 am - 10:30 am

with

Nate

Bell




Mon

Mar 05 9:00 am - 10:30 am

with

Nate

Bell




Mon

Mar 12 9:00 am - 10:30 am

with

Nate

Bell