JR PROGRAM-Jr/Hs Thurs 5:30 PM - FULL GROUP - WAIT LIST ONLY
This class is taught by: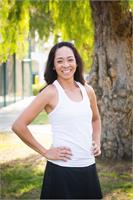 USPTA Certified Tennis Professional since 2006.
Teaching tennis at Murrieta Tennis Club since 2000.
Played 4 years of varsity tennis at Elsinore High School and 3 years at University of California, Riverside.
Contact Miranda at:

mirandacass80@yahoo.com

Or

Cell 951-973-9117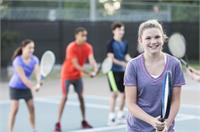 Beginners & Intermediates, 13-18 years old. 1-hour group lesson, 7:1 ratio.
This Class is for the entry level or intermediate Jr. High and High School players. Players will learn basic fundamentals, such as: forehand, backhand, volleys, and serves. They will develop the skills and techniques that will be necessary to play High School tennis. Once the basis skills are accomplished, singles and doubles point play will be introduced.
Cost: $48 Member / $60 Non-Member per month.
Register online now at
Upcoming classes:
Thu

Nov 30 5:30 pm - 6:30 pm

with

Miranda

Cass




Thu

Dec 07 5:30 pm - 6:30 pm

with

Miranda

Cass




Thu

Dec 14 5:30 pm - 6:30 pm

with

Miranda

Cass




Thu

Dec 21 5:30 pm - 6:30 pm

with

Miranda

Cass




Thu

Dec 28 5:30 pm - 6:30 pm

with

Miranda

Cass




Thu

Jan 04 5:30 pm - 6:30 pm

with

Miranda

Cass




Thu

Jan 11 5:30 pm - 6:30 pm

with

Miranda

Cass




Thu

Jan 18 5:30 pm - 6:30 pm

with

Miranda

Cass




Thu

Jan 25 5:30 pm - 6:30 pm

with

Miranda

Cass




Thu

Feb 01 5:30 pm - 6:30 pm

with

Miranda

Cass




Thu

Feb 08 5:30 pm - 6:30 pm

with

Miranda

Cass




Thu

Feb 15 5:30 pm - 6:30 pm

with

Miranda

Cass




Thu

Feb 22 5:30 pm - 6:30 pm

with

Miranda

Cass




Thu

Mar 01 5:30 pm - 6:30 pm

with

Miranda

Cass




Thu

Mar 08 5:30 pm - 6:30 pm

with

Miranda

Cass




Thu

Mar 15 5:30 pm - 6:30 pm

with

Miranda

Cass