JR PROGRAM-Stars Sat 10 AM
This class is taught by: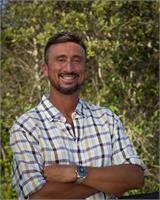 USPTA Certified Tennis Professional.
He has taught and developed juniors at the highest level in southern California for 15 years.
#1 in the boys 12s and 14s division in Louisiana.
#2 in the boys 16s in Mississippi.
40-1 in Jr. College at Riverside and college player of the year.
He received a full scholarship Cal Baptist College.
He was a hitting partner for Lindsey Davenport.
Contact Gerald at (225) 936-7586 call/text or

kahletenis@yahoo.com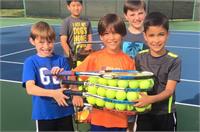 Beginners & Intermediates, 7-12 years old. 1-hour group lesson, 7:1 ratio.
Players will continue to perfect the basic strokes with more attention to developing proper technique. In addition to developing solid ground-strokes from the baseline, The Stars will begin to work on the proper technique for the volleys, overheads, and serves.
Cost: $48 Member / $60 Non-Member per month.
Register online now at
https://www.waiverking.com/print/9007.
Upcoming classes:
Sat

Nov 18 10:00 am - 11:00 am

with

Gerald

Kahle




Sat

Nov 25 10:00 am - 11:00 am

with

Gerald

Kahle




Sat

Dec 02 10:00 am - 11:00 am

with

Gerald

Kahle




Sat

Dec 09 10:00 am - 11:00 am

with

Gerald

Kahle




Sat

Dec 16 10:00 am - 11:00 am

with

Gerald

Kahle




Sat

Dec 23 10:00 am - 11:00 am

with

Gerald

Kahle




Sat

Dec 30 10:00 am - 11:00 am

with

Gerald

Kahle




Sat

Jan 06 10:00 am - 11:00 am

with

Gerald

Kahle




Sat

Jan 13 10:00 am - 11:00 am

with

Gerald

Kahle




Sat

Jan 20 10:00 am - 11:00 am

with

Gerald

Kahle




Sat

Jan 27 10:00 am - 11:00 am

with

Gerald

Kahle




Sat

Feb 03 10:00 am - 11:00 am

with

Gerald

Kahle




Sat

Feb 10 10:00 am - 11:00 am

with

Gerald

Kahle




Sat

Feb 17 10:00 am - 11:00 am

with

Gerald

Kahle




Sat

Feb 24 10:00 am - 11:00 am

with

Gerald

Kahle




Sat

Mar 03 10:00 am - 11:00 am

with

Gerald

Kahle




Sat

Mar 10 10:00 am - 11:00 am

with

Gerald

Kahle




Sat

Mar 17 10:00 am - 11:00 am

with

Gerald

Kahle