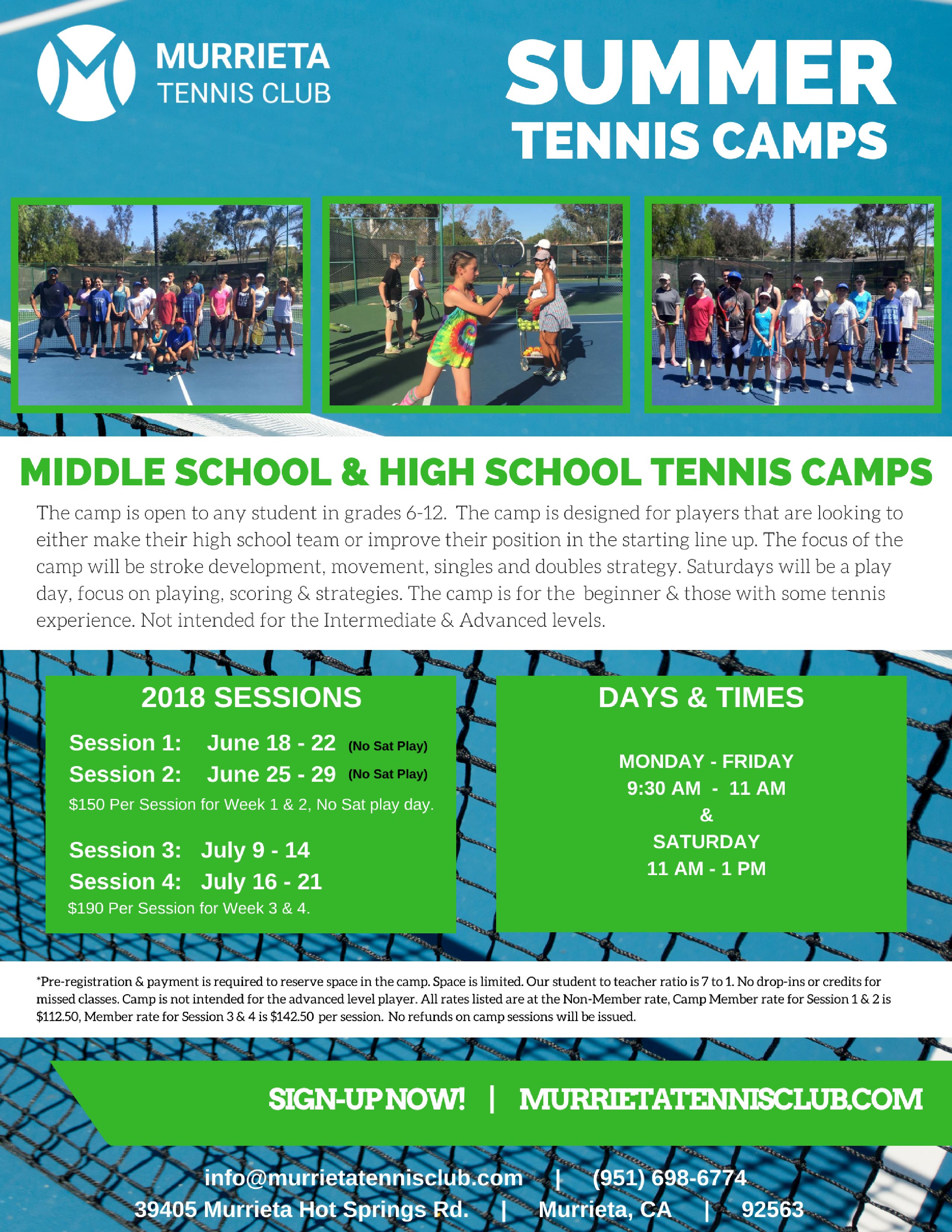 MIDDLE SCHOOL & HIGH SCHOOL SUMMER TENNIS CAMPS
Our tennis camp provides young players the opportunity to improve their tennis game, work hard, make new friends and have a lot of fun. Our USPTA Certified Pros have a passion for teaching kids and will help them take their game to the next level.
This camp is open to any student in grades 6-12. The camp is designed for players that are looking to either make their high school team or improve their position in the starting line up. The focus of the camp will be stroke development, movement, singles and doubles strategy. Saturdays will be a play day, focus on playing, scoring & strategies. The camp is for the beginner & those with some tennis experience. Camp is not intended for the Intermediate & Advanced level player.
MIDDLE SCHOOL & HIGH SCHOOL SUMMER CAMP
6th-12th Graders, 13-18 Years Old
Beginners & Intermediates
9:30 AM - 11 AM
MONDAY - FRIDAY
&
11 AM - 1 PM
SATURDAY
$150 Per Session for Week 1 & 2, No Sat play day.*
$190 Per Session for Week 3 & 4*
SESSIONS START JUNE 18TH AND RUN THRU AUGUST 10TH.