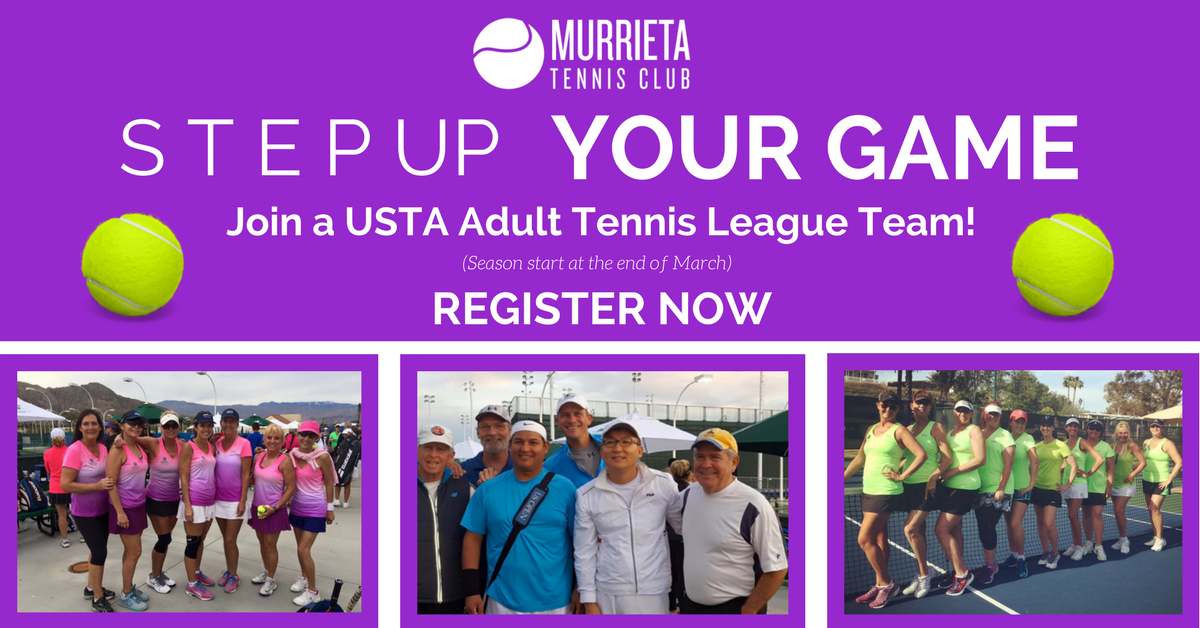 Step Up Your Game - Join a USTA Adult Tennis League Team!
Season Starts at the end of March - Register Now!
Step up your game by joining one of our USTA teams, and be part of the country's largest competitive league. The USTA League is the country's largest host of recreational tennis leagues and allows tennis players of all ages and abilities to compete at the local, regional and national levels. Using the National Tennis Rating Program (NTRP), team members will play with and against players of similar level. The Murrieta Tennis Club offers a variety of USTA teams, players may join more than one team for the season to maximize practice and match play. All matches are played on the weekends. For more league information please see our website www.murrietatennisclub.com.
Spring League Format
Format: 2 Sinlges, 3 Doubles
Women's Teams 3.0, 3.5, 4.0
Men's Teams: 3.5, 4.0, 4.5