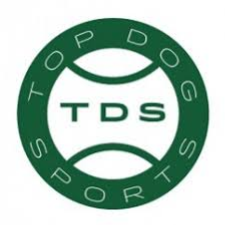 ---
New Top Dog Tennis Software


January 2018

Dear MTC Members,

We are ready to go live with the Top Dog Tennis Program. We have been using it behind the scenes at the club for the past month. This program has many tools that we will implement over time. As of now we will use the following aspects of the software:

• Men's and Ladies Ladders - Where you can sign-up, challenge players & view results. Ladies please start using TopDog for your ladder and not TennisRungs.
• Club Play match recordings & club organization of Club Play - Where you can view your match history on Club Play matches. We will currently not use Top Dog for Club Play sign-ups.
• Club tournaments - You can sign-up for our club Championships on Feb 3rd for example.
• Member match arranging - Find matches with other players (once players have entered player availability)
• Recording scores from social matches - This is an optional for social matches
On the next few pages you will find directions on how to get started with Top Dog. Please take some time to become familiar with the program and contact us if you have any questions.
Thank you,
Scott Dickey, Director of Tennis & CEO
---

HOW TO GUIDE FOR TOP DOG TENNIS

LOGIN = This is the email address that we have on file for you at the club.
PASSWORD = Your password is your last name followed by mtc with the first letter of your last name capitalized (examples: Smithmtc, or Jonesmtc).
* If you have trouble with the login please contact the office and we will assist you. PLEASE DO NOT CREATE A NEW ACCOUNT . We will create an account for you if you are not in the system.
---

* Here are few things to keep in mind when using Top Dog. The Top Dog rating system is only used for Murrieta Tennis Club events. Top Dog uses a dynamic rating system. To learn more about the dynamic rating system you can visit topdogtennis.com and then go to Blog (before you click on the login). Your USTA rating was initially entered into the program. If you have played in any of our Club Play events your rating may have changed based on your results. If your Top Dog rating changes, it has nothing to do with any other rating system outside of Top Dog such as USTA or UTR. All matches entered into the Top Dog software will affect your Top Dog rating. Ladder matches will affect your Top Dog rating. If you record a social match it will affect your Top Dog rating.
---